Weaver High Class of 1967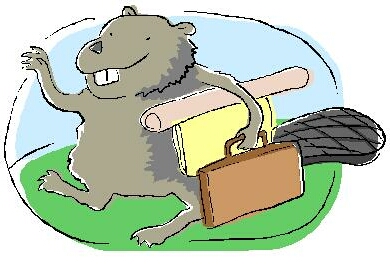 Be sure to check the Found and Lost section below!!!
You Are Visitor:

The 55th Reunion is coming, the 55th reunion is coming! October 8th, from 2-6 at Chowder Pot in Hartford

If you didn't get my email about it or have quesstions feel free to email me at Mark Seger

Make $45 check payable to Marshall Soltz and mail to:
34 Old Meadow Rd
West Hartford, CT 06117

And look who's signed up so far...
clinton charlene
macy jeffrey
greenblatt howard
mckinney jacqueline
cramer elyse slitt
hudson margie
seger mark
rosenthal todd
dick mike
berson ellen weiss + ken
soltz marshall
schreiber bernie + jane
belzer michael
berson lenore glaser + marty
allen gregg
haber sharon rinkus
gonzalez jose + lenore
eubanks cheryl
cohen phyllis bishop
patterson carl
berkowitz ron
allen james
friedman jeffrey
pugliese bev miller
dehaas anti attas
hurvitz bob
friedman ron
spector paul
ford abe + 1
womack rita battle
frederick brenda christian


What's this all about?

I don't know about anyone else, but I think it's been far too long since many of us have been in touch with or seen each other, let alone have any sort of class reunion. I have also noticed a number of people, including myself, have even registered with classmates in an attempt to do so. I thought I'd put up this web site to act as a repository for that type of information as well.

The focus of this site is on information and not fancy graphics (especially since I have no artistic abilities) and so what you see is what you get -- names, email addresses, cities, states and phone numbers. If any of the names on the this page have some funky icons next to them you might even see a person's picture or a little bio about what they've been up to. Just keep in mind that not everyone has email and sometimes the only way to reach them is via a phone number, which is why I bothered to include it. Remember - this is a low budget site so if you want something added or changed, you have to send it to Mark Seger. However, everything is optional so I'll only post what you want me to post.

The WHS

'67 Memorial Fund News

At the 45th reunion we restarted this fund with an explicit goal - to help out the Weaver Athletics Program. It turns out it hasn't had the attention it did in our day and funds are tight, so tight that their current ticket office is a folding table, exposed to all the elements. We've been told that for $1000 they could purchase a portable, enclosed booth and even have a plaque on it thanking our class.

I want to personally thank Mike Dick, who ran this fund in the past, for stepping up and doing it again. Click here for details on how he's handling contributions.

The reunion has come, the reunion has come...

For those who were there, I'm sure you'd all agree a good time was had by all. For those who couldn't make it, perhaps next time. I've uploaded some pictures to the link below for your viewing pleasure and if others upload their own photos to their favorite photo viewing website and send me the links, I'll post them here too. But please don't ask me to identify everyone in all the pictures. Some of us look the same but I fear many of us don't. Have you used google's picasa yet? It's free and real easy to share photos. These are the one I uploaded.

Earlier Reunion Pictures

Here are pictures to date - Batch 1 and Batch 2 I'm sorry to say I couldn't identify everyone, but with a class our size I don't think there was a single person who could. So, if anyone can help me out with any names I might have gotten wrong or left out, pleace let me know and my apologies to those I got wrong. If anyone has any other pictures, please send them to me so I can post them. If you only have photos and can get a second set made (to be safe) if you mail them to me I'll scan them in. There were definately more people there than we have picutures of and I'd like to include them as well.


TIP: If you want to save a picture on your hard drive, simply right click your mouse on it and when the menu pops up say you want to save the picture or image. Just be sure to do this on the larger version of the picture.

Found and Lost

It looks like this is going to become a permanent section as a number of email addresses have stopped working and/or people have moved and their phone numbers are no longer working. We all need to work together to keep the list up to date. Unfortunately when someone changes their email or moves they often forget to notify everyone and I'm sure this website isn't at the top of everyone's list. So, if you see someone on this list who you're in touch with, please send me their latest contact info as it's a lot easier to fix them one or two at a time rather than scramble around at the last minute before a reunion. It is also worth noting that sometimes email problems are intermittent and they're not broken at all. In that case let me know also!

Broken Email
Mary Gant
Pat Johnson
Allen Schatz
Leonie Williams
Theresa Kycia
Pat Harris
Janice Perryman
Pat Johnson
Belinda Waterman
James Davis
James Davis
Hope Lessegger
Stephanie Williams
Leonie Williams
Janice Ashby
Stephen Ronan
Allen Schatz
The Weaver High Gene Pool
We all know what a great school Weaver was and what a great bunch of people went there, but what about the schools they went to before they came to Weaver? What about our fellow classmates who went on to other schools with whom we have since lost touch? Thanks to Wendy Youlovsky Dytman's persistence at getting a web site started for those of us who went to Rawson (and we only have 7 people still unaccounted for), I thought it'd be a neat idea to set up web sites for some of the other schools we went to before coming to Weaver.
So here's the deal -- it turns out to be relatively easy for me to set up other web sites as I did with Rawson, but they're going to be pretty generic to simplify my life. While I am willing to take this on I am not willing to take responsibility for contacting and tracking down everyone who went to all these other schools. Instead, I'm counting on others to supply me with the information for the web site such as names of people to add to the Found, Missing or In Memory Of pages. In the case of the latter, if you know the date of their death I can add that too. What I also ask is that anyone who has been found has agreed to be listed. There are also some cases where someone has found but chooses not to be listed and I can just as easily remove them from the missing list as I have done with both the Weaver and Rawson web sites.
I will happily list anyone with any school(s) and I'll even add names to the missing pages even if they didn't go to Weaver, but that's all. As for pictures, if anyone wants to send me class pictures I'll post them as I did for Rawson, but I'm not going to be doing anything with personal pictures or bios as that can get out of control much too quickly.
Annie Fisher | Barbour | Barnard Brown | Brackett/NorthEast | Mark Twain | Northwest Jones | Rawson | Vine | Yeshiva
The Class of 1967 *Wendy, Terri, Jenny and Shelley graduated elsewhere, but we won't hold it against them


We now have 162 names listed for 55% of the total class

these people do not have email
Last Updated: Oct 14, 2022 at 09:22:09